We're standing by to come in and help primary schools fulfil their religious education commitments with fresh, enjoyable assemblies and lessons.
We love to help schools deliver their RE and collective-worship curriculum. Here are the main options we offer:
Bible Explorers – Years 5 & 6
Whizz through the whole Old Testament in 6 weeks!
A number of our evangelists can deliver Bible Explorers – a series of 6 action-packed interactive weekly lessons, helping primary-school children to explore major Bible stories and truths in a relevant and engaging way. We do this through a range of presentation methods, including sketchboards, tricks, puppets and PowerPoint. The sense of excitement which greets our schools workers when they arrive is quite extraordinary – and a testament to their highly effective communication skills with children.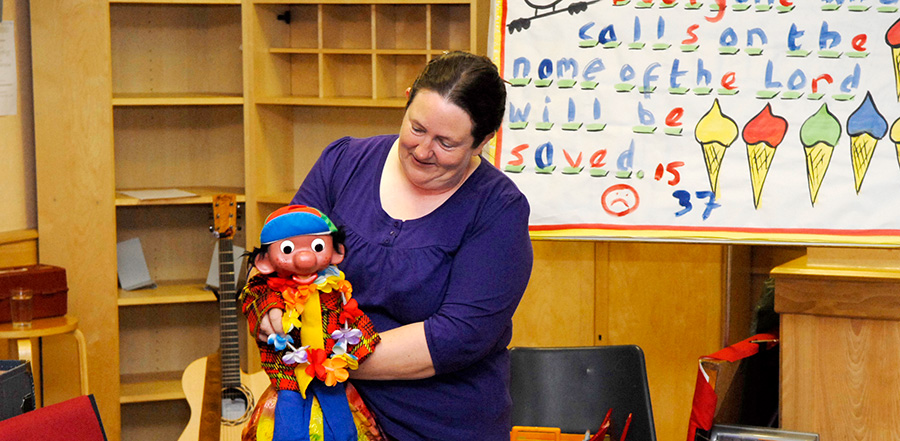 Primary school assemblies
OAC schools workers are extremely professional and are DBS-checked. They are very skilled at capturing and holding children's attention, thanks to the highly creative ways in which they present the Christian message. Some of them are in and out of 3 or 4 schools a day, throughout the school year, speaking to thousands and thousands of primary-school children.
OAC also runs "Schoolwise," a primary school training week each year teaching people how to take a relevant, gripping and stunning Bible based primary school assembly. Click HERE for more details.
"Fun, memorable, relevant, engaging… just four words of many that would sum up Marten's assemblies. Whether through a magic trick, drama or storytelling, he always enables the children to enjoy his assemblies… I would thoroughly recommend Marten."
David Hick, deputy headteacher, Threemilestone School
Primary school RE lessons
Besides delivering Bible Explorers (above), we can come in to deliver one or more RE lessons for you. How about a one-off in the run-up to Christmas or Easter, or a series dealing with Life's Big Questions? We're flexible in our approach, so just talk to us about what you need.
Ask about our work in primary schools
Contact us about our RE assemblies and lessons, or ask us to plan something to address an issue you have in mind!