Join our street evangelism outreaches
Working alongside an experienced professional is a great way to put your street evangelism skills into practice. OAC has been talking the Gospel to the streets of Britain for around 60 years, so there's a huge amount of knowledge on offer.
Who would benefit from joining a street outreach?
If you've done our Streetwise evangelism training and want to put it into practice
If you're using our Evangelism Toolkit, individually or as a church
If you're an experienced evangelist but want to learn how to do it on the streets
If you've been doing street evangelism for some time but want a refresher or some new techniques
Who leads the outreaches?
We have practising street evangelists across the UK who would be happy to have you join them on an outreach.
Find out more about our street outreaches
If you have any questions, please get in touch – there's no obligation.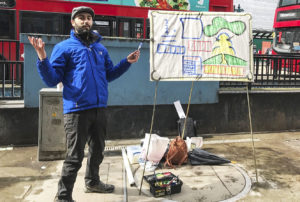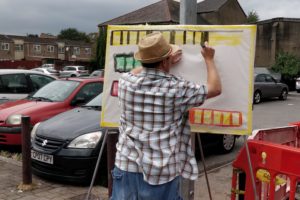 Head on over to one of our Social Media channels
Share this page to your Facebook or Twitter timeline