Streetwise evangelism training
Unfortunately, Streetwise evangelism training has been suspended due to COVID-19. Please see our online training.
"I thoroughly recommend the OAC team and courses to anyone wanting to learn to communicate and add tools for reaching people for Jesus, as well as helping in children's work both inside and outside the church."
– Roger Cole (minister, Henley-on-Thames Baptist Church)
We've been evangelising on Britain's streets since 1963. So who better to offer training in open-air evangelism? Streetwise is a fantastic practical training course which is ideal for anyone, whether you're just getting started or want to brush up on your skills.
The benefits of Streetwise evangelism training
Fulfil your calling to be an effective open-air evangelist
Be taught by experienced street evangelists with a range of creative skills
Develop the confidence and skills you need to communicate the gospel effectively in the street
Learn different ways to talk to people, and when to take extra care
Become more effective in your local church, and even show others what you've learned
Streetwise evangelism course content
As part of the course you'll learn how to:
Preach on the streets
Make an appeal
Give your testimony
Work as part of a team
Use the sketchboard plus other creative evangelism methods
Offer helpful literature.
Each session will include devotions, teaching sessions and practice time, and there will be opportunities to share your faith and preach the Gospel on the streets. And you'll definitely be going home with lots of new ideas!
"An excellent course which every thinking Christian should definitely consider. The balance of information and interaction was great, the resources are invaluable, so I will be recommending this course to the Christians I know who are serious about impacting the people around them" Chris Selby, Cardiff.
A 5-day residential course staying with hosts. Cost: £130.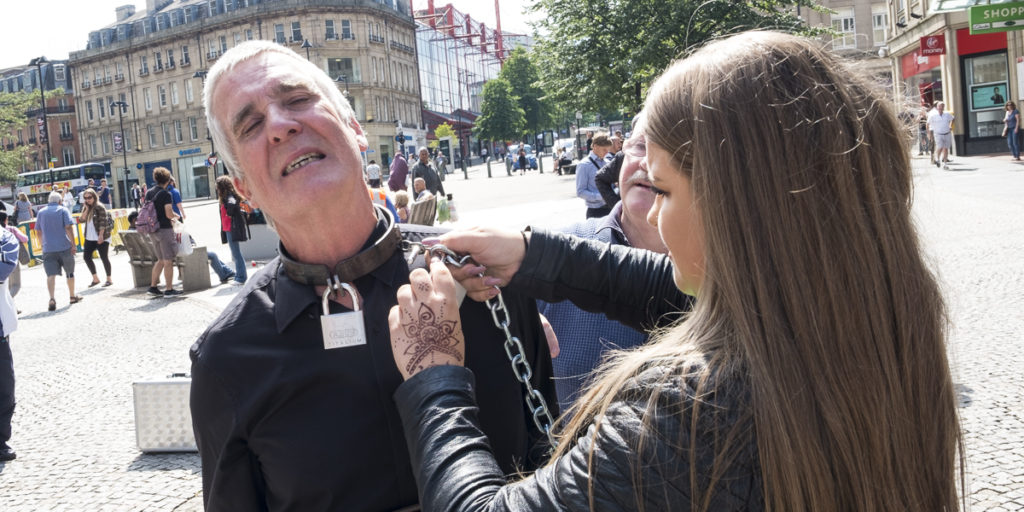 One Saturday per month from January to June. Cost: £130.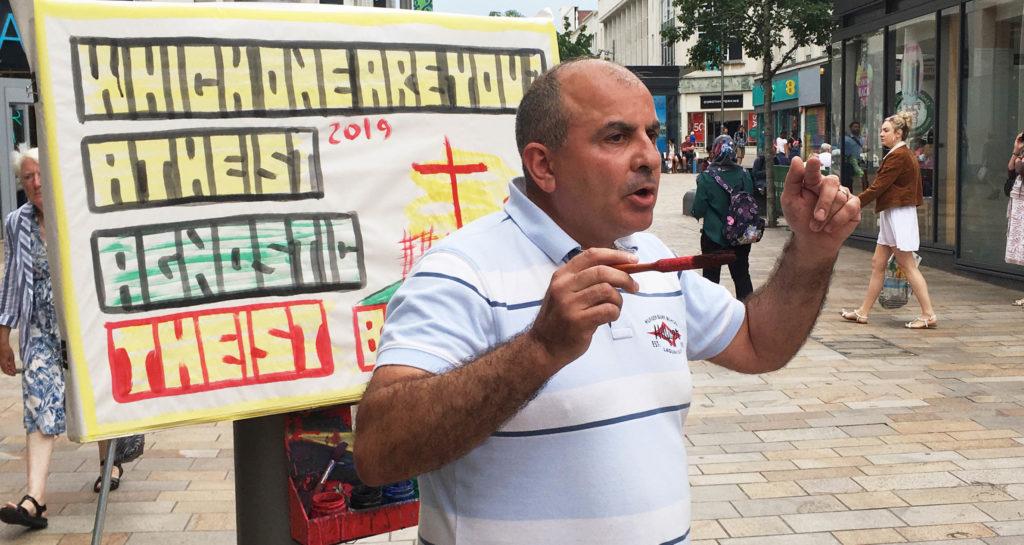 Option C – Streetwise Bespoke
For your own organisation, in the format, location and duration of your choice, and even tailored to your context. Ask about Streetwise Bespoke evangelism training.
"OAC have helped me to become confident at using the sketchboard. I recently went on their Streetwise course and now I'm increasingly using the sketchboard in open-air work, teaching at family services, and in school assemblies. I found the teaching team to be very encouraging and great fun to be with."
"OAC take time helping you produce the best possible results, and I received many helpful suggestions which improved my speaking and sketchboard presentations... I appreciated their clear presentation of the Gospel and their step-by-step approach to learning a good technique on the sketchboard. They also have a treasure trove of tricks and good advice for working on the streets, with children and in family services."
Head on over to one of our Social Media channels
Share this page to your Facebook or Twitter timeline