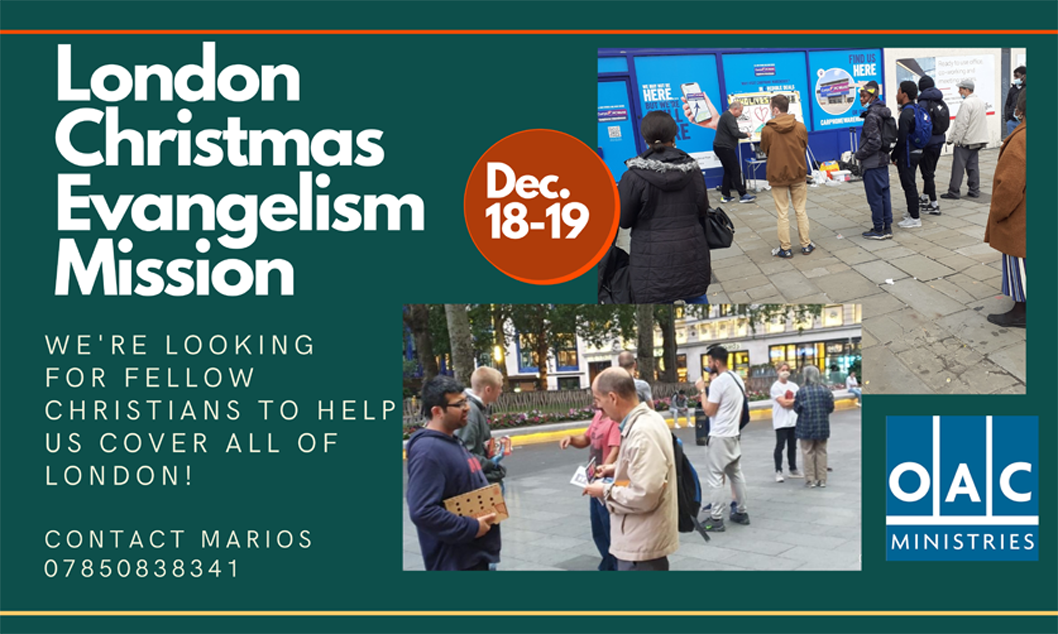 These are difficult days in which to plan events. However we are planning a London Christmas Evangelism Mission for December 18th and 19th.
We will be organising street evangelism outreaches across different areas of London. The mission will take place over two days. Areas covered will depend on the number of people joining the teams and the government's Coronavirus advice applicable at the time.
For more details of the London Christmas Evangelism Mission and how to join the team, contact Marios Kaikitis on 07850 838341.
As well as short term mission opportunities OAC has a number of regular outreaches – details can be found HERE.
We also offer an online evangelism training programme. The next training programme will be in January 2021. For more details click HERE.