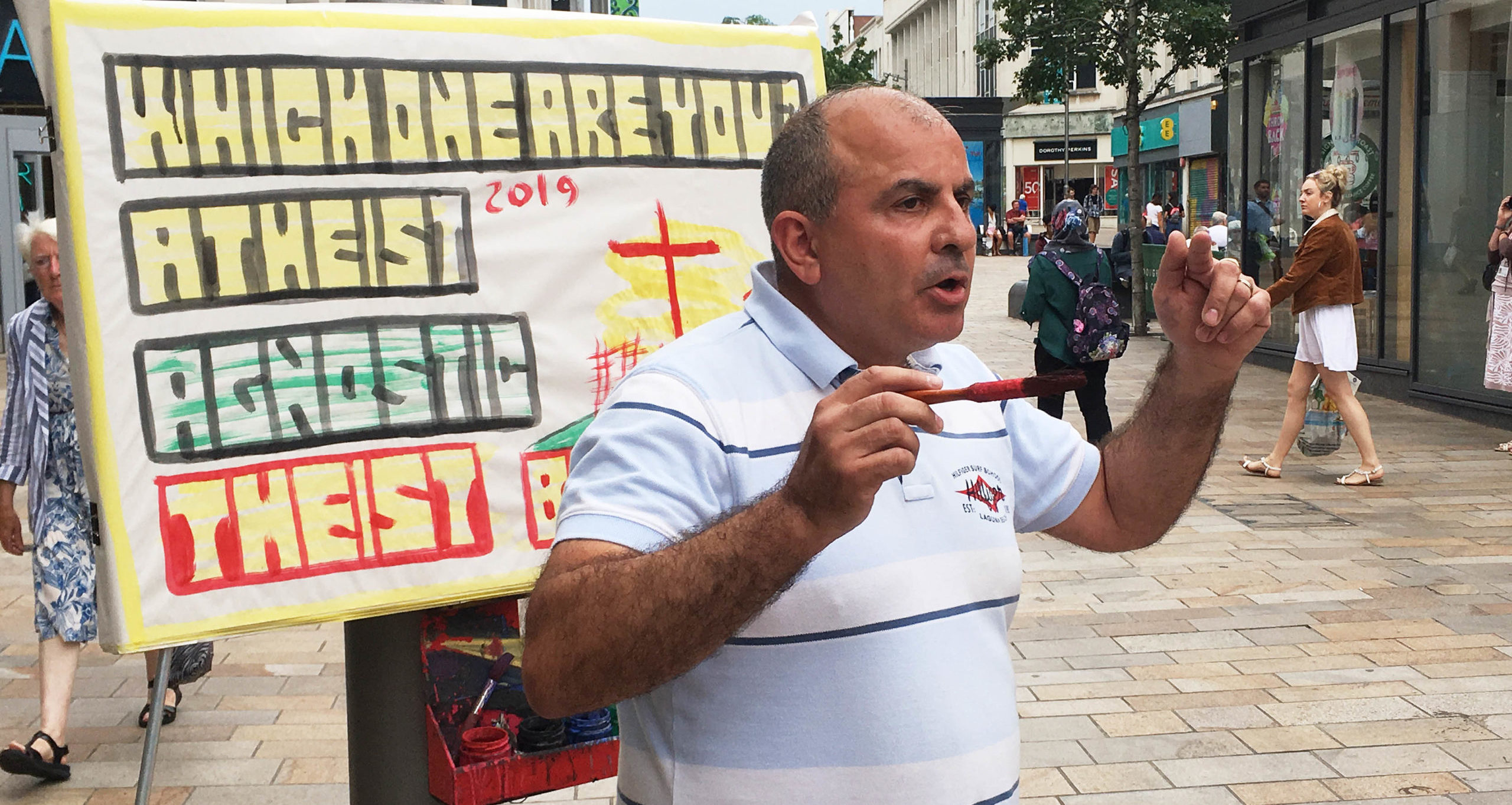 I often get asked when we hold regular street outreaches.
It's a difficult question to answer at the best of times but even harder at the moment. The pandemic has meant that some of the regular street outreaches have been cancelled or have become less regular.
Below is a list of the regular street outreaches that are running at the moment. The contact details of the person running the evangelism is also listed.
If you would like to join one of the OAC street evangelism teams or drop by to see them in action that would be really great. However, I would suggest contacting the evangelist organising the outreach beforehand as the government guidelines keep changing.
SE London
Bexleyheath every other Friday 7.15 to 9pm
Woolwich – monthly midday to 1.30 pm on Saturdays
Contact Steve Gurnett – [email protected]
Central London
Thursday evening with "All Souls" – not resumed yet after lock down
Leicester Square every Thursday evening
Contact Marios Kaikitis – [email protected]
North London
Enfield – Thursday lunchtimes
Contact Peter Kennelly – [email protected]
Various Central London locations
Friday Midday to 2.15 pm
Hounslow once a month
Contact Peter Kennelly – [email protected]
Kent
Canterbury every Wednesday
Ramsgate some Fridays
Speakers Corner, London – every other Sunday
Folkestone some Tuesdays
Epsom/Sutton some Saturdays
Chatham some Thursdays
Bromley some Saturdays
Deal some Saturdays
Contact  Dave Workman – [email protected]
Bristol
Blaise Estate every Sunday
Broadmead 2nd, 4th and 5th Saturday 1300 (near doors to M&S)
Contact Alan Jenner – [email protected]
Wales
Cardiff, Bridgend and Pontypridd – subject to local lockdown regulations
Contact Steve Harris – [email protected]
Truro
Every Thursday
Contact Marten Holmes – [email protected]
Why not take a look at our regular street outreaches and then join a StreetWise training course. We will be starting online evangelism training shortly so check our website again soon.