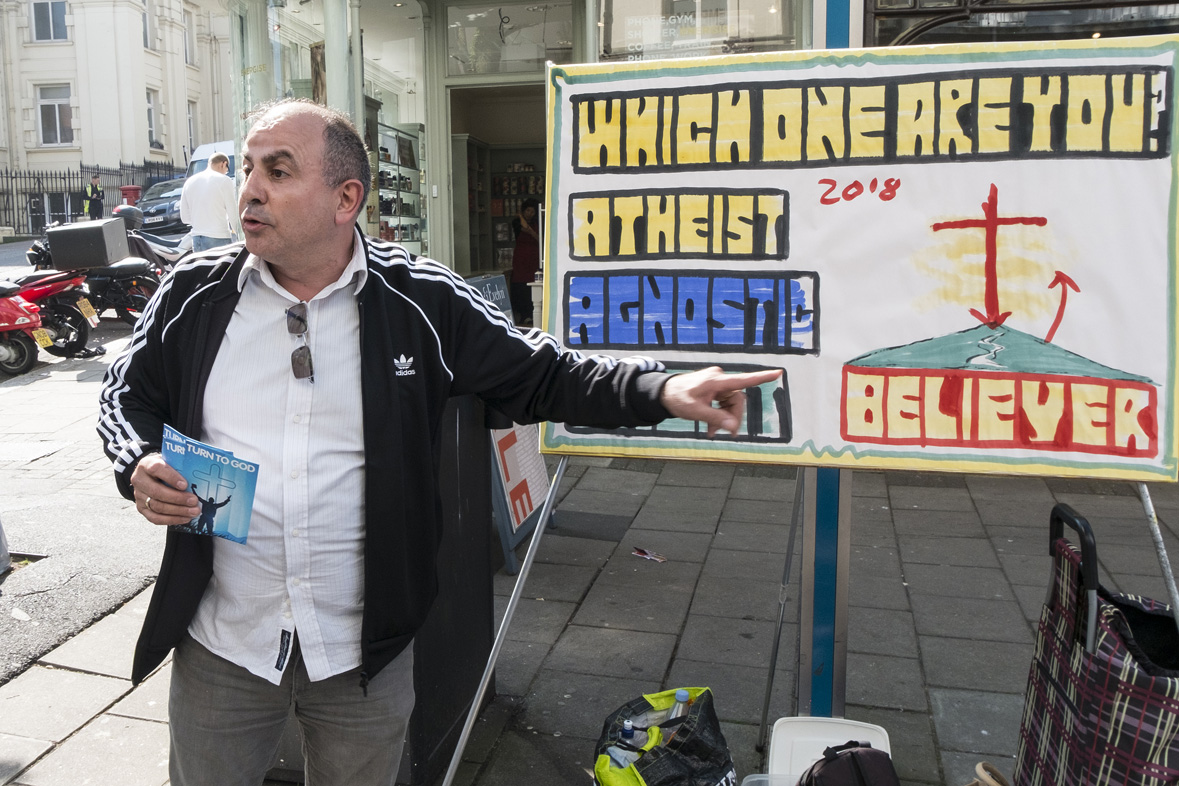 Last week a team of 25 individuals from OAC and 13 local churches took to the streets of London to share the Good News of Jesus Christ.
In order to take the Good News to London the evangelists split into small teams. Over a period of three days they preached at 19 different locations in 16 different London boroughs. The teams preached and shared the gospel on the streets using the sketchboard and the 'True or False' vinyl.
Over the three days they handed out approximately 2500 gospel tracts, 320 Gospels of John, 300 True or False booklets and 12 Bibles.
In addition the team engaged in personal conversations with approx 250 people. They also prayed for over 40 people and directed around 30 to a local church.
Evangelists from OAC Ministries regularly take the Good News to London. You can see a list of their regular street outreaches HERE. Do check with the team member listed to ensure the outreach is going ahead. Local restrictions due to the coronavirus may mean some are cancelled at the last minute.
OAC Ministries is always looking to train and encourage local Christians and churches to reach out with the gospel. If you would like us to give some training to you or your church please contact us HERE.
Finally if you are interested in joining a future short-term mission team to take the Good News to London keep checking back at on the OAC website. We also run short-term missions to different parts of the country.