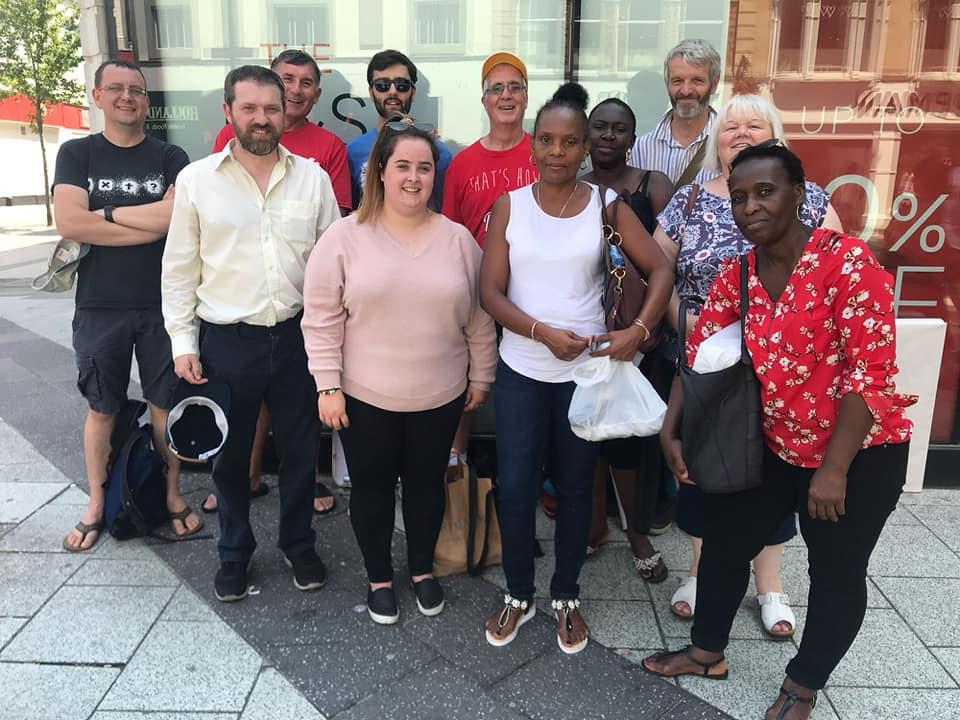 We have just completed this year's "Streetwise Intensive" and what a great time it was. We had 9 trainees attending the course in Cardiff – 3 came from London, 3 from Rotherham and 3 from South Wales. They were a great bunch and all but one of them preached on the streets for the first time during the week. The person that felt they needed a little more time is linked to the Rotherham team so will no doubt be out there preaching soon. The brilliant thing about training a group from the same area is that it is easier for them to return home and start a regular street team.
The training course concentrates on preaching on the streets and how to work as a team member. The programme is split between practical sessions and theory sessions. The whole team go out onto the streets each day to preach the Gospel. OAC evangelists do all the preaching at the beginning of the week, with the intention that the trainees will take over as the week progresses.
The sketchboard is the main tool taught as it is effective in attracting people, provides a good platform to preach the Gospel and enables good engagement with people when the message is finished. The use of escapology and magic tricks also features during the week. However the skills required to use them for the Gospel usually take a litle longer to learn.
The course also covers subjects such as:-
What is the Gospel?
How to give your testimony
The law relating to street preaching
How to handle objectors
Safeguarding
We run two versions of the Streetwise training programme. Both aim to teach people how to preach on the streets effectively. Streetwise Intensive is a week-long course based in Cardiff each summer. Dates for next year's Streetwise Intensive will be 24th – 28th June 2019. More details HERE.
The second version of Streetwise is run in London as a series of 6 Saturdays once a month, starting in January.
To register your interest in next year's courses drop us an email using the form HERE.
Many thanks to those who made this year's Streetwise Intensive possible. Steve Harris and Steve Gurnett were the main two trainers for the week but were assisted by Becky Harris, James Wood and Marten Holmes.
SaveSave
SaveSave