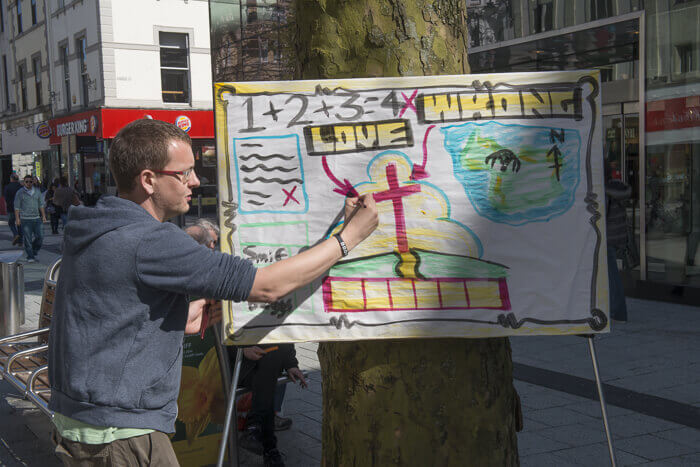 Through our programme of events, we offer the space for anyone interested in street evangelism to join together to share their experiences, discuss their challenges and share their hopes for the future.
"Go into all the world and preach the gospel beginning at Jerusalem…" – for that was where they lived.
Every summer, Central London is packed with tourists from around the globe. This non-residential event, run jointly with London City Mission, lets Christians share their faith with these visitors – so you can come for a day, a few days or the whole thing. We normally use sketchboards to draw a crowd and then strike up personal conversations with those who show interest. We start and finish in Hounslow, which is a great place to meet multi-cultural people from our own country. Please join us!
More info:
Contact Steve Gurnett
Email [email protected]
Call/text 07742 724132