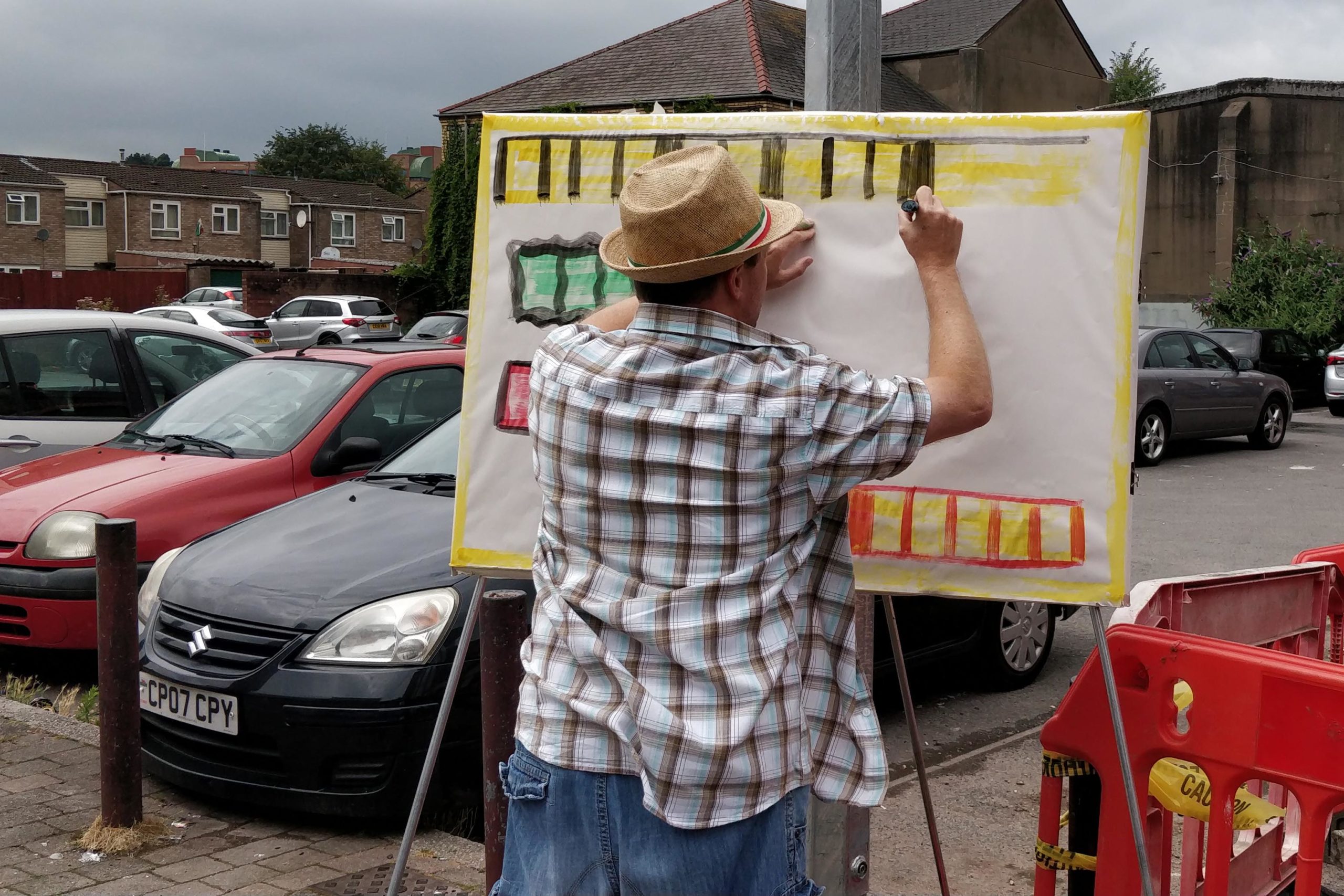 OAC Wales are rejoicing over a recent Newport Street Evangelism success.
There are times when you might have a very specific plan, but God has something very different in mind! Following His plan means that you could see something amazing.  At the beginning of this year our Training Director, Steve Harris, ran some street evangelism training in Cardiff.  A number of people from one church in the neighbouring city of Newport went along to the training. They then asked Steve to help their church with some street outreach.
Steve was excited as he and the OAC Wales team had been praying for this for years. It had been many years since OAC had done any street outreach in Newport.  The plan was that the church would support Steve and another OAC evangelist, Kevin, to do outreach in Newport.  However, the day before they were due to go out the plans changed.
The church called to say they wanted it to be done in the area around the church not the City Centre.  Steve initially felt downhearted as sketchboard evangelism usually works best in city centres.  However, they had agreed to help the church so wanted to go and serve them.
The day of evangelism
They arrived on Saturday morning and they were told the plan was to do evangelism on Commercial Road.  The Daily Express had recently dubbed this "the country's most violent street" due to constant drug dealing and prostitution.  They were also told that Christians who had previously done outreach in this area had been forced to leave by the locals.
When they arrived on Commercial Road, Steve and Kevin weren't expecting many to stop and listen. The area seemed fairly deserted and semi-derelict. But God certainly had a plan!  An hour and half later and small crowds had come to listen to each sketchboard.
Some of those stopping certainly fitted the description that had been given to the area.  One guy was clearly conducting a drug deal whilst listening to the gospel message. A lady shouted that she couldn't stop to listen as she needed to go and make money. She then wandered across the road and stood on a corner.
However God drew people that were clearly desperate and knew that they needed Him.  Three people said that they wanted to pray there and then to give their lives to Jesus! One of these had been suicidal, and one had struggled with abuse in her past. The church took details for all three to follow up.  Please pray that these were true commitments and that these people become true disciples.
If your church would like support with street evangelism contact us HERE.