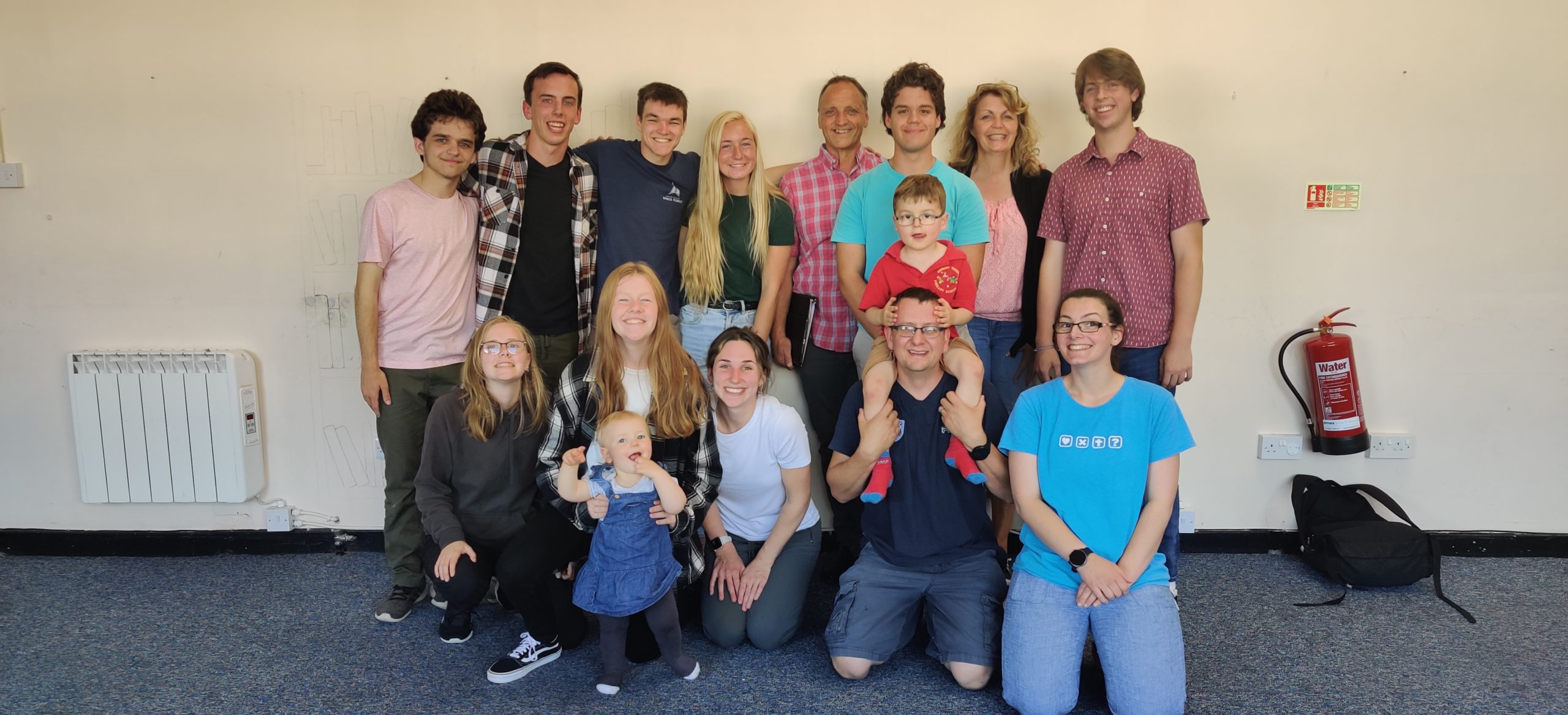 In the last week of June, we ran the first South Wales Mission.  Various OAC GB Evangelists gathered together along with a team from Grace Bible Church in Virginia led by OAC USA Evangelist Paul Adams.  Each day two teams headed out to different locations in Cardiff, Bridgend and Pontypridd to share the gospel. The teams used various creative means such as sketchboard, drama, magic and escapology.  The weather reports had suggested rain for the whole week, but God looked upon us favourably and we were able to get out in good weather each day to share the gospel.
We were all really encouraged by the American team who were mostly 17 and 18 years old. Many of them were preaching on the streets for the first time.  Their Biblical knowledge was fantastic, and they showed great compassion for everyone they spoke to.  Throughout the week we had many good conversations and were especially encouraged by those who came back to speak with us multiple times.  A man who leaned more towards Buddhist style beliefs seemed to soften to the gospel throughout the week. He came and spoke with us again and again.  Some teenagers also came back to see us several times even bringing some of their friends. They wanted to hear testimonies from all of the team in order to better understand how the gospel affects our lives today.
As well as the open airs the team also worked with local churches in the evenings to run a number of children's and youth clubs. One of the team also shared their testimony at a curry and quiz night.  The highlight of the evening events was definitely the PCY youth club in Pontypridd. The team were able to share the gospel through magic, drama, a testimony as well as some Bible teaching.
We would value your prayers for all of those that heard the gospel throughout the week. Pray that they will realise and respond to God's word.  We would also value your prayers for the South Wales based Evangelists.  They are in these locations each month so pray they will meet some of these people again. Hopefully they will be able to continue the gospel conversations with them as we did throughout the week.