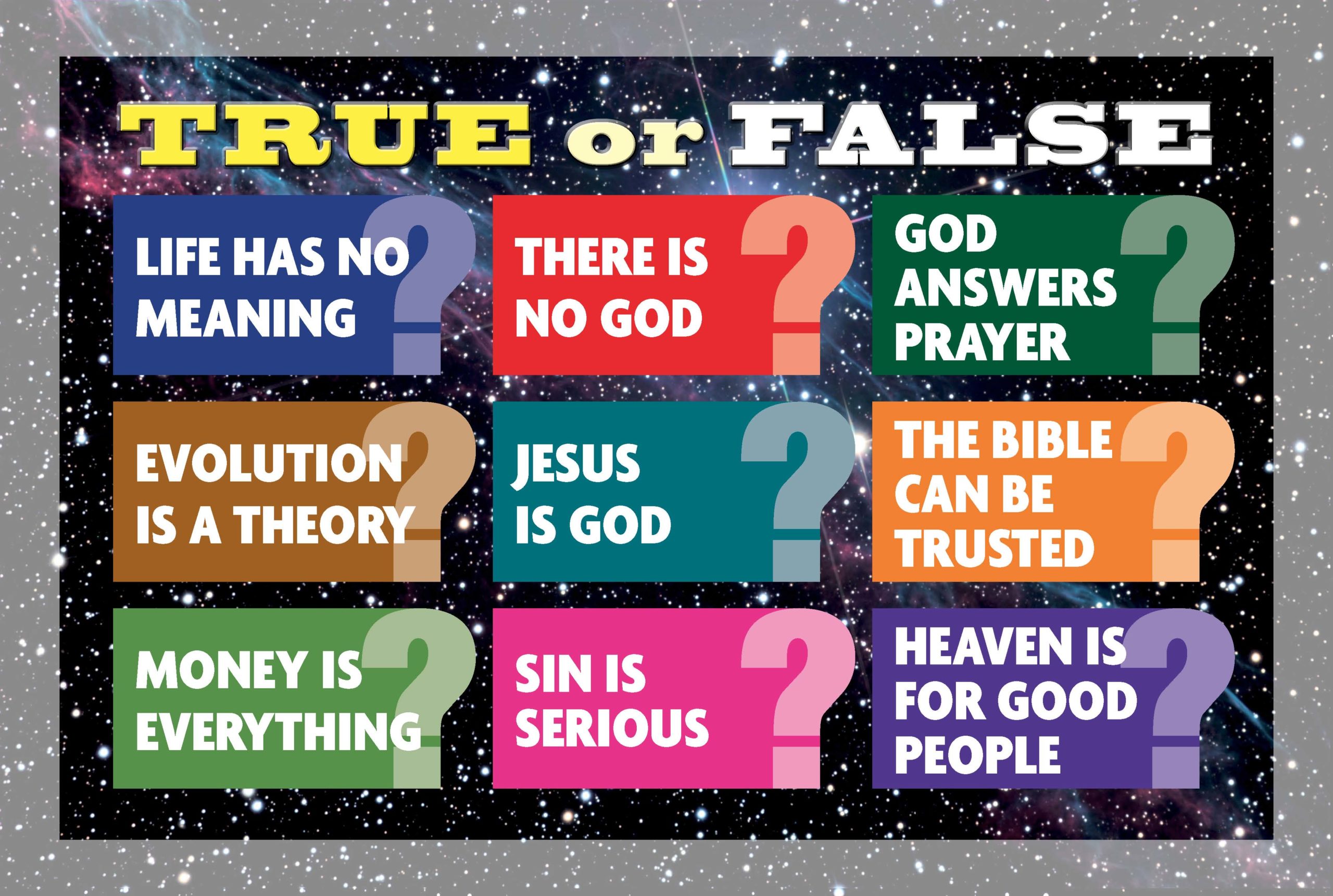 About two years ago evangelists Gareth Owen and Marios Kaikitis demonstrated a new idea at the evangelists conference at Hebron Hall. The idea was to put a number of statements on the sketchboard under the headings True or False. During the course of the conference Gareth and Marios met with our resident worship leader Barney Trevivian, whose day job is as a printer and designer, and together they came up with the concept of printing the questions onto lightweight vinyl. The vinyl could then be clipped to the front of a sketchboard. In excess of 30 vinyls have now been printed and are being used in outreach on a regular basis.
Such was the success of True or False that we designed and printed a Christmas version entitled 'How much do you know about Christmas?' It is a series of questions about Christmas with multiple choice answers. This too was a great success and led easily to some deep conversations.
The main advantages of the sketchboard vinyls is that they don't need painting up before hand, they are waterproof (useful in Britain) and they are easy to use in smaller towns where it is harder to stop a crowd with traditional sketchboard preaching.
Following on from the success of True or False and the Christmas vinyl we have now produced another one called, "Who Said This?" This vinyl has a series of quotes, some famous and some from the Bible, all about the meaning of life. This too is easy to use to engage with people on the streets and leads to spiritual conversations quite naturally.
Take a look at the True or False vinyl and the other two
All three of these vinyls are available to purchase and you can see them on the resource page by clicking HERE