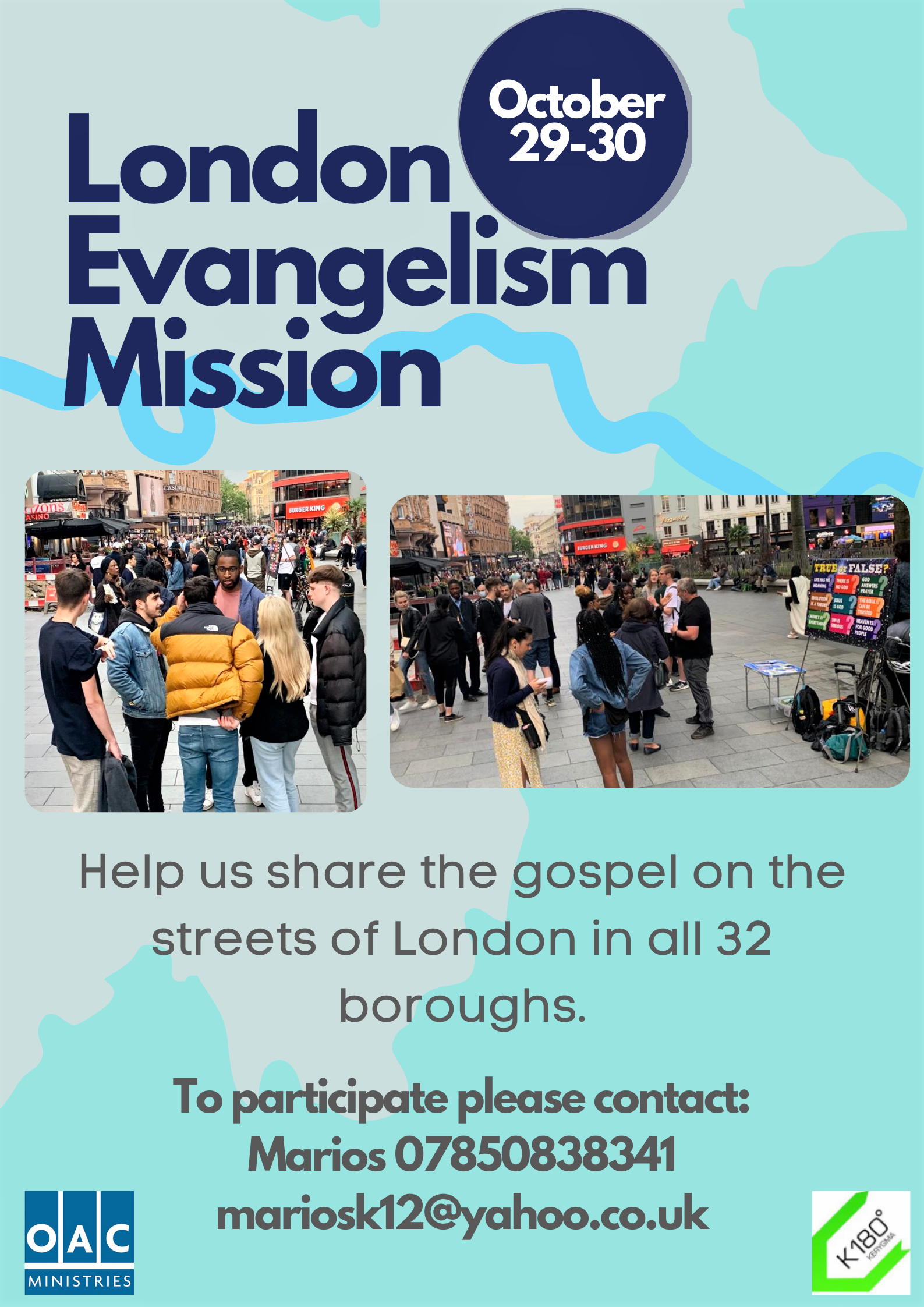 The London Evangelism Mission is a short term mission opportunity. It starts on Friday 29th October and finishes on Saturday 30th.
The mission is a partnership between OAC Ministries and K180. The aim is for 6 teams to preach on the streets of London in 3 different venues each day. Over the 2 days it is hoped to preach in each of  Londons 32 boroughs.
If you would like to join one of the London Evangelism Mission teams you can register by clicking HERE.
For more information on the mission contact Marios Kaikitis on 07850 838341 or email him at [email protected]
We are looking for experienced preachers and effective one-to-one evangelists. If you have never been part of a street team before we have a YouTube video on working as a team member in the open air which is well worth watching. It's only 10 minutes long. Even if you are an experienced street evangelist it would be worth watching the video to ensure you fit in well with the team.
There are numerous other training videos available to equip, encourage and enthuse. Check out the playlist.
If you are interested in street evangelism in the London area but can't make the mission weekend why not check out one of our regular open air meetings?